http://www.themalaysianinsider.com/malaysia/article/family-friends-deny-british-tabloids-report-on-mh370-pilot

The Daily Mail came under fire from Captain Zaharie Ahmad Shah's family and friends last night over the British tabloid's report that the MH370 pilot was distracted and withdrawn weeks from the March 8 flight that vanished.


The Malaysia Airlines (MAS) pilot has been the subject of investigations by Malaysian authorities after the plane carrying 239 people disappeared, but the US Federal Bureau of Investigations (FBI) has cleared him after finding nothing in his self-built Boeing 777 simulator.


The paper had previously reported that Captain Zaharie, who has been with MAS for 33 years and has more than 18,000 flying hours, had personal problems and was a fanatical supporter of opposition leader Datuk Seri Anwar Ibrahim.
"Dear Daily Mail, You should consider making movies since you are so good at making up stories and scripts out of thin air...


"May god have mercy on your souls. You can bet your ass I will not forgive you," the pilot's daughter, Aishah Zaharie, wrote on her Facebook status last night.


The tabloid's weekly edition, The Mail on Sunday, reported yesterday that Captain Zaharie's wife, Faizah Khanum Mustafa Khan, had allegedly told investigators that "he retreated into a shell", spending time alone in his room in the house they shared.


It has been more than three weeks since flight MH370 disappeared with 239 crew and passengers aboard, and investigators in Malaysia suspect that the plane may have been deliberately steered off course.


The plane is thought to have flown hundreds of miles out over the southern Indian Ocean where it eventually ran out of fuel and plunged into the sea.


No wreckage or debris has been found as yet from the plane.


The tabloid had said they spoke to the wife and daughter of the 53-year-old pilot and both said he had been distracted and withdrawn in the weeks before the aircraft's disappearance.


But an email sent to The Malaysian Insider denied that family members, except for Zaharie's son, had spoken to the Daily Mail.


The weekly, saying no suicide note had been found and no motive established, claimed police were continuing to concentrate on the pilot's background and his state of mind before the flight.


The report further said that police interviews with family members confirmed that the pilot, who lived with his family in an upmarket neighbourhood in Shah Alam, did not have any obvious financial problems. – March 31, 2014.
Pilot's daughter says UK tabloid 'made up' MH370 report
World
|
Agence France-Presse
| Updated: March 31, 2014 11:16 IST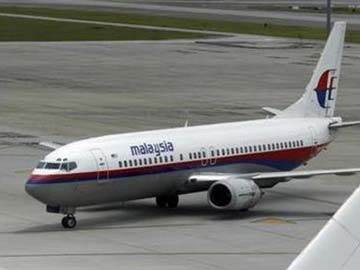 Kuala Lumpur: The daughter of MH370's pilot has accused a British tabloid of "making up" an article in which the paper quoted her saying her father was unstable before the flight, a report said on Monday.
The Daily Mail, whose coverage of the three-week-long missing-plane crisis has been questioned before, said in a report Sunday that family members described captain Zaharie Ahmad Shah, 53, as "disturbed".
Authorities are closely investigating the backgrounds of Zaharie and his co-pilot Fariq Abdul Hamid, 27, over the mysterious disappearance of the Malaysia Airlines flight on March 8 with 239 people aboard. Malaysia says it was deliberately diverted.
But Aishah Zaharie, the captain's daughter, said the Daily Mail report was bogus.
"Dear Daily Mail, You should consider making movies since you are so good at making up stories and scripts out of thin air," she said in a posting late Sunday on her Facebook page, according to news portal Malaysian Insider.
"May god have mercy on your souls. You can bet your ass I will not forgive you," the 28-year-old added.
AFP could not confirm the comments due to the restricted-access settings on Aishah's Facebook page. She did not immediately respond to an AFP message seeking comment.
The tabloid had said Zaharie was "on the brink" of divorcing his wife of 30 years.
Quoting a "source close to the pilot's family", it said Zaharie's wife Faizah Khanum Mustafa Khan told investigators that he stopped speaking to her in the weeks before the flight and "retreated into a shell".
Aishah was quoted as saying: "He wasn't the father I knew. He seemed disturbed and lost in a world of his own."
Malaysian police have questioned the families of Zaharie, co-pilot Fariq and other crew, and seized a flight simulator from the captain's house. No evidence has emerged to implicate anyone.
Malaysian opposition leader Anwar Ibrahim had previously criticised an earlier Daily Mail report that described Zaharie as a fanatical supporter of Anwar.
Just hours before MH370 took off, Anwar was convicted of sodomy -- illegal in the Muslim-majority country -- in a controversial case that he said was fabricated to ruin his political career. Anwar, who faces five years in jail, is appealing the verdict.
A Facebook tribute page called "Friends of Captain Zaharie MH370" and set up by a schoolmate of the captain also expressed outrage at the Daily Mail article.
It had attracted more than 25,000 followers as of mid-day Monday.
Zaharie's family has shied away from the media, but his 26-year-old son Ahmad Seth dismissed speculation his father may have intentionally diverted the plane for sinister purposes in an interview with Malaysia's New Straits Times last week.
Other friends and colleagues have also come to the defence of Zaharie, who flew for Malaysia Airlines for 33 years and was a respected senior pilot.